--News Direct--
Torque Metals Ltd (ASX:TOR) managing director Cristian Moreno tells Proactive he believes the company has a first-class emerging gold camp at the Paris Project in Western Australia after independent sighter metallurgical testing on samples from the Paris and Observation deposits returned gold recovery results described as "exceptional". A total of 61 interval samples from three diamond holes at Paris and 22 samples from one hole at Observation were used in the testing managed by Independent Metallurgical Operations Ltd (IMO). Meanwhile he says diamond drilling at the New Dawn Lithium Project is well underway and progressing well with initial core samples already dispatched to the laboratory.
"This first metallurgical characterisation of Torque's Paris and Observation gold prospects is indeed vindication of the company's view that it holds a first-class, emerging gold project," Moreno said.
"Benefits from the inaugural diamond drill campaign, as initially revealed by assays and now reinforced by IMO's metallurgical analysis, are being realised.
"Very high gold recoveries through standard cyanide leaching show the benign, free-milling mineralogy."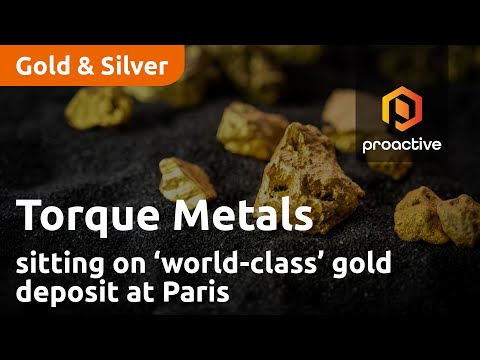 Contact Details
Proactive Investors
Jonathan Jackson
+61 413 713 744
jonathan@proactiveinvestors.com
View source version on newsdirect.com: https://newsdirect.com/news/torque-metals-sitting-on-world-class-gold-deposit-at-paris-731828190